Reverend Alissa
Hello Spokane Valley United Methodist, neighbors, friends, and visitors!
I appreciate the opportunity to share a bit about myself! My path to ministry began when my family moved to Spokane in 1993 and we joined Audubon Park United Methodist Church. I was instantly involved in the high school youth group and can remember coming to Spokane Valley UMC for district retreats and youth events! Who knew way back then that one day I would be called to serve among you?!
When I graduated from North Central High School in 1997 and started at Washington State University (Go Cougs!), I became a "K-House Kid" and matured in my faith as I participated in mission trips to Mexico, weekly fellowship gatherings at the Koinoinia House, and Sunday worship at Simpson UMC. While I absolutely loved being part of a Christian community and serving Christ with my friends, it never occurred to me back then that someday I would be called to the ministry. In truth, my undergraduate degree is in Anthropology, and I had my sights set on being a forensic anthropologist!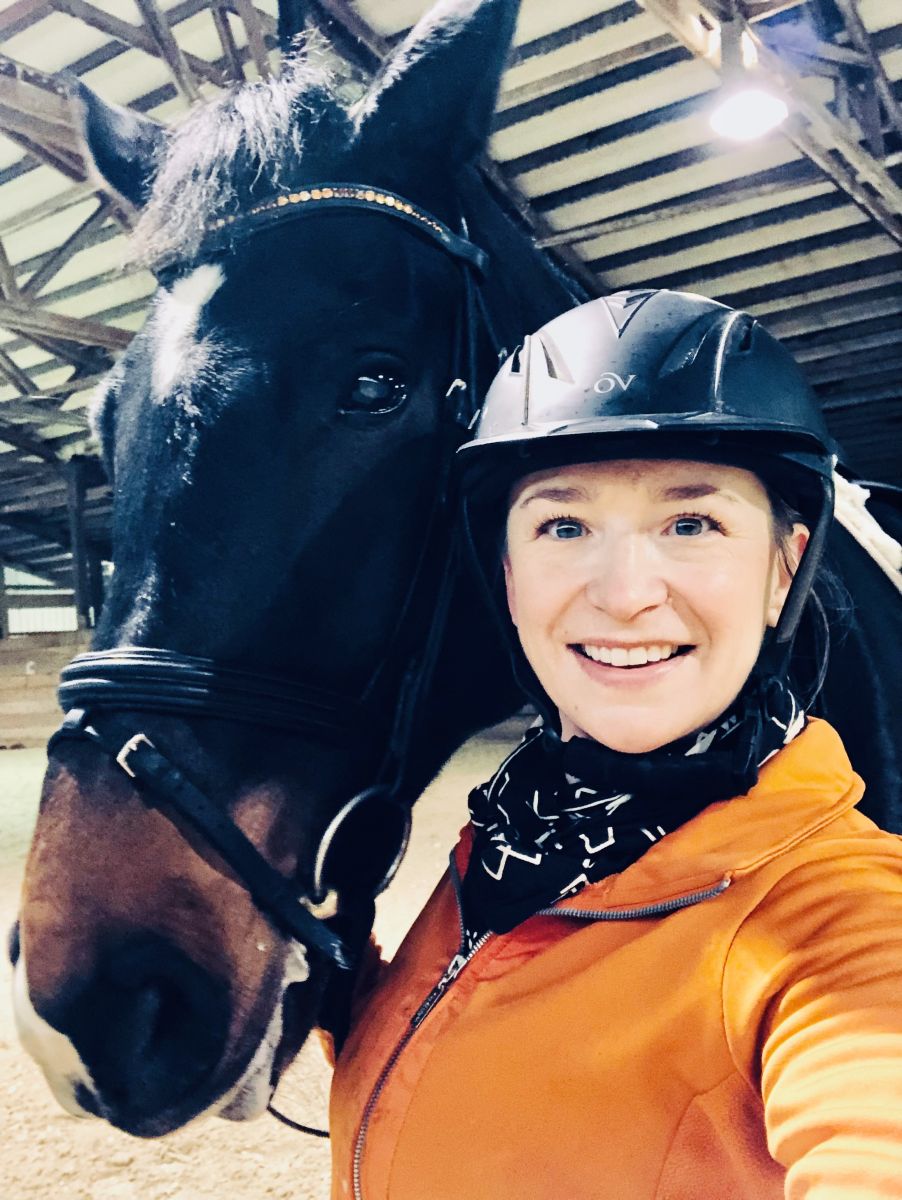 A summer as a Global Justice Volunteer with the General Board of Global Ministries after college changed my vocation trajectory. While serving in an underfunded orphanage outside of St. Petersburg, I came face to face with one of the many injustices that plague our world and confronted the hard lesson that there was little I could do to change what the children were experiencing. In a moment of deep despair and doubt in myself, I succumbed to the belief that humanity, in general, is prone to sin and irredeemable, and that I was useless when it came to changing the world.
Into that space of fear and hopelessness, I experienced the grace of God speaking to my heart and reminding me that Jesus was sent to live, die, and rise so that sin can never overcome any of us. Though our world is far from the full realization of the Kingdom of God, the truth of our faith is that we have always been and will always be loved and deemed redeemable by God through Christ. In that moment of justifying grace, my despair was replaced with hope and my sense of uselessness was replaced with an invitation to dedicate my life to sharing the Good News. I came home at the end of the summer, and, to my parents' surprise, I applied to seminary! I attended Claremont School of Theology and graduated in 2005 full of excitement for ministry…but needing a place to serve that would consider a seminary-trained lay person.
You see, back in 2003, the laity of the Pacific Northwest Annual Conference had seen fit to elected ME (a young adult seminarian?!) as the First Elected Lay Delegate to the 2004 General Conference. To say "yes" to the full four-year lay-leadership experience I stepped out of the candidacy process and fully committed myself to serving at the general level of the church. In my time as lay delegate, I attended the 2004 General and Jurisdictional Conferences, served on the General Commission on Christian Unity and Interreligious Concerns, and traveled to Cuba, Japan, and throughout the U.S. representing the United Methodist Church. During that time, I was hired as the Executive Director and Campus Minister at the Wesley Foundation serving UCLA and began serving in the fall of 2005.
In 2008, when my General Conference term of service was complete, and after moving back to the area to accept a position as the Executive Director and Campus Minister at my home campus ministry of WSU, I re-entered the candidacy process in the PNWAC and was commissioned as a Provisional Elder in 2012 and ordained in 2015.
In 2014, I was appointed to Cheney UMC where I serve as the Lead Pastor in partnership with my associate, Rev. Pat Sleeth, a Licensed Local Pastor from the
Indiana Annual Conference. I currently serve on the District Committee on Ministry and on the Full Membership Interview Team of the Board of Ordained Ministry so now I get to walk with candidates exploring a call to ordained ministry and help prepare ordinands for a lifetime of service!
When I'm not wearing my Pastor Alissa hat, you can usually find me with a riding helmet on and hanging out at the barn! I was born "horse crazy" and have been riding horses non-stop since I was ten years old. I currently train in the discipline of dressage with my eight-year-old Dutch Warmblood (KWPN) mare, J'adorra, who I've had since she was eight months old and keep at my family's private facility. I started her myself and we debuted in the show ring last summer! This year we hope to qualify for Regionals at First Level and dip our toe into Second Level. Wish us luck!
Though ministry and riding keep me busy, I always make time for family! I am blessed to live near my parents, Roger & Sonia, as well as my little sister and best friend, Stacy Meredith, and her husband, Scott, and their two-and-a-half-year-old son, Maxen (the cutest little nephew I ever did see!)
And in the summer of 2022, I officially become his wife and the proud stepmom of Ethan, C.J.'s fourteen-year-old son and 8th grader at Chase Middle School! C.J. has worked for Wells Fargo for 18+ years and is a District Sales Manager. When he's not wheeling deals, you can find him up in the skies with this Piper Cherokee 235 or watching the newest movie out in theaters! Ethan is a Boy Scout and loves Star Wars, video games, and playing with our three cats, Freya, Cooper, and Chloe.
C.J. and I have had to delay our nuptials two years in a row due to COVID, but we tied the knot on July 2nd, 2022 with an outdoor, aviation-themed ceremony at our home on Cheney-Spokane Rd.!
With gratitude to God for our future together,
Reverend Alissa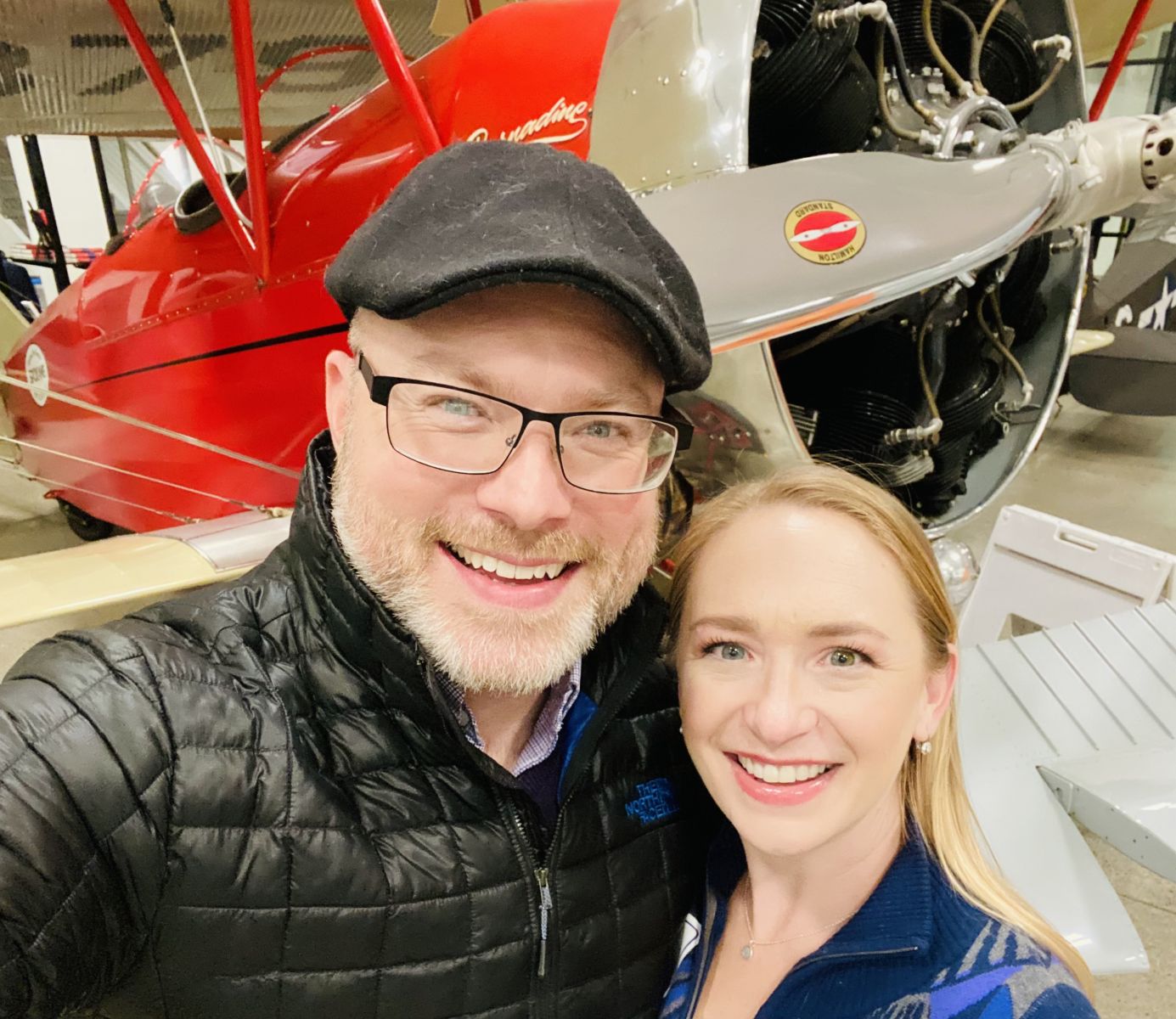 Contact: Reverend Alissa
Phone: 509-924-7262